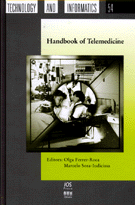 Ver comentarios en el Telemedicine & e-Health J. 2004.
Accesible on line la 3ª Edicion en google books
2002: Handbook of Telemedicine. 3rd Edition
1999: Handbook of Telemedicine. 2nd Edition
ISBN: 84-931542-5-3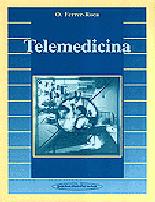 2009: Εγχειρίδιο Τηλεϊατρικής (Handbook Telemedicine in greek) : Α. Καστανιά & Ο. Ferrer-Roca. Greek handbook
Papazisi Ed. 2009 y en Libreria Nacional Griega buscado por Ferrer Roca, Perizitito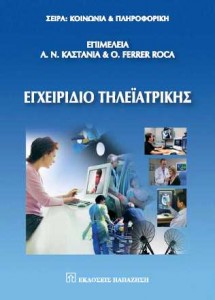 2010: LA HISTORIA CLÍNICA Deberes del responsable del tratamiento y derechos del paciente. Cristina Gil Membrado. Editorial Comares. Colección: Derecho de la Sociedad de la Información nº 19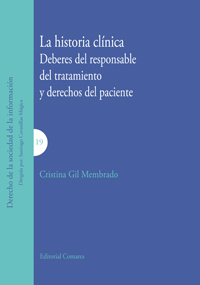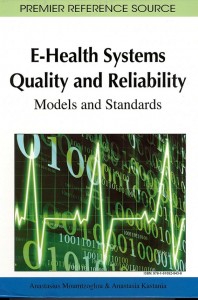 Editors: Anastasius Mountzoglou & Anastasia Kastania.
Medical Information Science Reference.
Hershey – New York. pp 375
Grid computing has emerged as an important new field, distinguished from conventional distributed computing by its focus on large-scale resource sharing and innovative applications as well as an establishment for the creation of e-health networks.
Grid Technologies for E-Health: Applications for Telemedicine Services and Delivery examines innovations to further improve medical management using grid computing. A defining collection of field advancements, this publication discusses the significance of automation and IT resources in healthcare technology previously infeasible due to computing and data-integration constraints.
Chapter 6: Grid Technology in Telepathology and Personalised treatment. pp:117-128.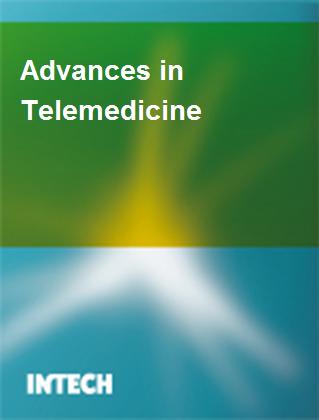 Book edited by: Georgi Graschew,
ISBN: 978-953-307-159-6, Publisher: InTech, Publishing date: March 2011
Chapter: Quality control in Telemedicine. "CE-Label".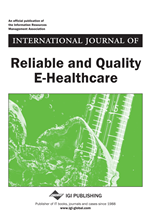 Editor(s)-in-Chief: Anastasia N. Kastania (Athens University of Economics & Business, Greece); Anastasius Moumtzoglou (European Society for Quality in Healthcare, Greece)
Published Quarterly
Copyright: 2012
DOI: 10.4018/IJRQEH
ISSN: 2160-9551
EISSN: 2160-956X
Copyright:
 2014 IEEE
DOI:
  10.1109/IIKI.2014.60
ISBN:
 978-1-4799-8003-1/14
Proceedings of the IEEE
(Impact Factor: 5.47). 01/2014;
LISTADO DE OTROS LIBROS EDITADOS:
ESPAÑOLES: Búsqueda por "Olga Ferrer Roca"
LIBROS PENDIENTES DE EDICION