Network capitalism is not about building capacity by mobilizing more labor and capital, but it's about using existing capacity in your ecosystem, building collaborative approach and partnerships to produce at a global scale while managing risks.
This is the definition of  Valery Lepinette MBA that is not used at all in Healthcare.
In spite of the excellence of some centers in medical advances and treatments, global-scale-access is far from reality in any public healthcare; even inside of a given country there is not country-scale-access. Only private insurance companies globally settle are the ones capable of starting Global Healthcare.
At least they can provide an real working Global Health Brain (GHB) as define in our previous post. An intelligent system capable to automatically or personally find any updated solutions for your personalized health requirements that will be delivered to you @distance whenever possible. This will particularly suitable for the progresive number of expatriates, mainly students in the globalization scenario.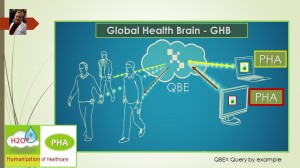 WHAT IS IT?   WHAT IT IS NOT.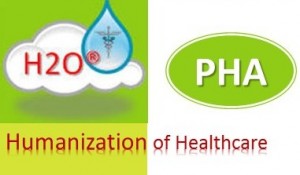 It is not a negative capitalism view, on the contrary it is a way of  H2O (Humanization of Healthcare) by allowing  people to access their best treatments in a smooth way through their PHA (Personal Health Assistants) and telemedicine.
It is assuring  value-based health —  outcomes, quality, patient experience — as essential in health delivery.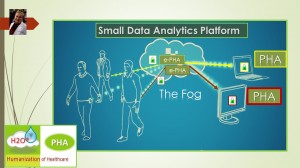 It is not an impersonal connected global brain since it is designed to solve individual problems using small data and not big data.
Do not forget that KoD (knowledge on demand), Knowledge discovery and data mining is an essential part of the definition of Health 4.0, and that Google knowledge vault has the previous experience of IBM Watson in the Memorial Sloan Kettering.